Board of Directors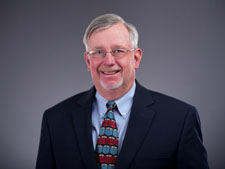 Robert L. Zerbe, M.D.
Chairman since October 2012
Director since January 2006
Dr. Robert Zerbe joined the Vericel Board of Directors in January 2006 and has been its Chairman since October 2012. Until July 2016, Dr. Zerbe served as the Chief Executive Officer of QUATRx Pharmaceuticals Company, a venture‑backed drug development company, which he co‑founded in 2000. Prior to his role at QUATRx, Dr. Zerbe held several senior executive management positions with major pharmaceutical companies, including Eli Lilly and Company and Pfizer. During his tenure at Eli Lilly, Dr. Zerbe's clinical research and development positions included Managing Director, Lilly Research Center U.K., and Vice President of Clinical Investigation and Regulatory Affairs. He joined Parke‑Davis in 1993, becoming Senior Vice President of Worldwide Clinical Research and Development. In this capacity, Dr. Zerbe led the clinical development programs for a number of key products, including Lipitor® and Neurontin®. Dr. Zerbe received his M.D. from the Indiana University School of Medicine and he has completed post‑doctoral work in internal medicine, endocrinology and neuroendocrinology at Indiana University and the National Institutes of Health. Dr. Zerbe serves on the boards of directors of Metabolic Solutions Development Company and Cirius Therapeutics, both private companies focusing on metabolic diseases.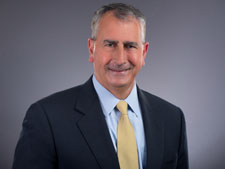 Alan L. Rubino
Director since September 2005
Alan Rubino has been a member of the Vericel Board of Directors since 2005. Previously, he served seven years as Chief Executive Officer and President of Emisphere Technologies, Inc., a successful publicly held drug-delivery company, which was acquired by Novo Nordisk. He also served as CEO and co-founder of New American Therapeutics, Inc., which acquired Denavir from Novartis. New American was subsequently sold to Renaissance Pharma, LLC. Prior to that, he was CEO and a co-founder of Akrimax Pharmaceuticals, LLC, where he in-licensed Tirosint from IBSA Institut Biochimique SA for the US market. The major portion of Mr. Rubino's career was his 24 years with Hoffmann-La Roche, Inc. (now Genentech), where he was a senior executive officer and member of the U.S. executive committee. During his Roche tenure, Mr. Rubino held a series of executive leadership positions in marketing, sales, business operations, supply chain and human resources management. He presided over several high profile product launches and co-led the globalization of the pharmaceuticals business in collaboration with the Boston Consulting Group. He also played an integral role in the Roche acquisitions of Syntex Laboratories and Boehringer-Mannheim. He received his B.A. in economics from Rutgers University with a minor in biology and completed post-graduate educational programs at the University of Lausanne and Harvard Business School. He has served on numerous public and private biopharma and medical technology company boards and is currently chairman of the board of directors of AMO Pharm Limited, a UK-based company developing therapies for rare genetic disorders including congenital myotonic dystrophy, and a board member for BioNJ.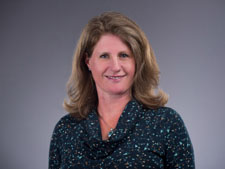 Heidi Hagen
Director since August 2013
Heidi Hagen has been a member of the Vericel Board of Directors since 2013. Ms. Hagen has extensive experience in operations management and commercializing innovative technologies, including 20 years in the cell and gene therapy industry. Currently, Ms. Hagen is Chief Technical Officer of Sonoma Biotherapeutics, a privately-held company leading the development of adoptive Treg cell therapies for autoimmune and inflammatory diseases. She also serves on the Board of Directors of Obsidian Therapeutics, a privately-held company dedicated to developing novel cell and gene therapies. Most recently, she served as interim CEO and sat on the board of directors of Ziopharm Oncology, Inc., a publicly-traded company developing immune-oncology gene and cell therapies. She is also co-founder and former Chief Strategy Officer of Vineti, a software platform company for cell and gene therapy supply chain management. Formerly, Ms. Hagen served as Global COO for SOTIO Biotech a.s. and the Senior Vice President of Operations for Dendreon. She began her career at Immunex Corporation and worked for ten years in a range of roles in drug development and operations management. Ms. Hagen has a B.S. in Cell and Molecular Biology, an M.S. in Bioengineering, and an MBA from the University of Washington.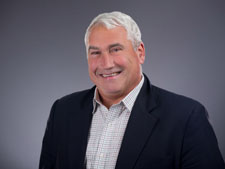 Steven Gilman, Ph.D.
Director since January 2015
Dr. Steven Gilman has been a member of the Vericel Board of Directors since 2015. Dr. Gilman served as the Chairman of the board of directors and Chief Executive Officer of ContraFect Corporation until his retirement in April 2019. He previously served as Executive Vice President, Research & Development and Chief Scientific Officer at Cubist Pharmaceuticals from September 2010 until its acquisition by Merck & Co., in January 2015. Prior to joining Cubist, Dr. Gilman served as Chairman of the board of directors and Chief Executive Officer of ActivBiotics, Inc., a privately-held biopharmaceutical company. Dr. Gilman worked at Millennium Pharmaceuticals, Inc., where he held a number of senior leadership roles, including Vice President and General Manager, Inflammation. Prior to Millennium, he was Group Director at Pfizer Global Research and Development and has also held scientific, business, and academic appointments at Wyeth Pharmaceuticals, Inc., Cytogen Corporation, Temple Medical School, and Connecticut College. Dr. Gilman currently serves on the boards of directors of ContraFect Corporation, SCYNEXIS, Inc., Akebia Therapeutics, Inc. and Momenta Pharmaceuticals, Inc. Dr. Gilman earned a B.A. in microbiology from Miami University of Ohio and Ph.D. and M.S. degrees in microbiology from Pennsylvania State University. He is an author of over 60 publications and seven U.S. patents.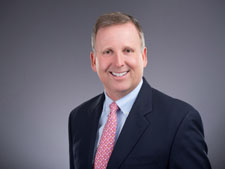 Kevin McLaughlin
Director since January 2015
Kevin McLaughlin is Senior Vice President, Chief Financial Officer and Treasurer of Acceleron Pharma – a position he has held since 2010. Previously, Mr. McLaughlin served as Senior Vice President and Chief Financial Officer of Qteros, Inc., a cellulosic biofuels company. He was also a Co-founder of Aptius Education, Inc., a publishing services company, and from 2007 through 2009, served as the Chief Operating Officer and a director. From 1996 through 2007, Mr. McLaughlin held several executive positions with PRAECIS Pharmaceuticals, Inc. He joined PRAECIS as their first Chief Financial Officer where he had responsibility for private financings, partnership financings and the company's initial public offering. Later, Mr. McLaughlin became Chief Operating Officer, and then President and Chief Executive Officer, while serving as a member of the board of directors. In this capacity, he was responsible for negotiating the sale of the company to GlaxoSmithKline. He began his career in senior financial roles at Prime Computer and Computervision Corporation. Mr. McLaughlin is also a member of the board of directors and Chairman of the audit committee of Stealth Biotherapeutics Corp. Mr. McLaughlin received a B.S. in business from Northeastern University and an MBA from Babson College.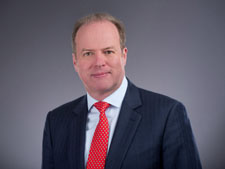 Paul Wotton, Ph.D.
Director since January 2015
Dr. Paul Wotton is Chief Executive Officer and a member of the board of directors of Obsidian Therapeutics, Inc. – a position he has held since April 2019. Previously, Dr. Wotton was the founding President and Chief Executive Officer of Sigilon Therapeutics, Inc., a privately held cell therapeutics company, which began in May 2016. Prior to that, Dr. Wotton served as the President, Chief Executive Officer and a member of the board of directors of Ocata Therapeutics, Inc. until its acquisition by Astellas Pharma US, Inc. in February 2016. Prior to Ocata, he served as President and Chief Executive Officer and as a member of the board of directors of Antares Pharma, Inc., as Chief Executive Officer of Topigen Pharmaceuticals, and as the Global Head of Business Development of SkyePharma PLC. Earlier in his career, Dr. Wotton held senior level positions at Eurand International BV, Penwest Pharmaceuticals, Abbott Laboratories and Merck, Sharp and Dohme. Dr. Wotton serves as Chairman of the board of directors of Cynata Therapeutics Limited and is also past Chairman of the Emerging Companies Advisory Board of BIOTEC Canada. In 2014, Dr. Wotton was named Ernst & Young Entrepreneur of the Year for Life Sciences, New Jersey. Dr. Wotton received his Bachelor's in Pharmacy, with honors, from University College London, his Ph.D. in pharmaceutical sciences from the University of Nottingham, and his MBA from Kingston Business School.
Lisa Wright
Director since June 2021
Lisa Wright is President and Chief Executive Officer of Community Health Choice, Inc., a managed care organization with approximately 430,000 members and a provider community consisting of over 10,000 physicians and 100 hospitals in the greater Houston, Texas area. Previously, Ms. Wright served as President, North Region Medicare, for WellCare Health Plans, Inc., where she was responsible for directing and leading the execution of business strategies for a billion dollar plus region that included New York, New Jersey, Connecticut, Maine, Kentucky, North Carolina, and New Hampshire. Prior to WellCare, Ms. Wright held several positions at UnitedHealthcare, most recently as President of the Dual Special Needs Plan, Medicare-Medicaid Plan and Nursing Facilities lines of business in Texas. Ms. Wright currently serves on the boards of directors of several non-profit organizations. Ms. Wright received a Bachelor of Arts in Communication from the University of Kentucky and a Masters of Business Administration from the University of Maryland.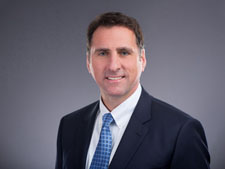 Dominick Colangelo
President & CEO
Nick joined Vericel in 2013 with more than twenty years of executive management and corporate development experience in the biopharmaceutical industry, including nearly a decade with Eli Lilly and Company. During his career, he has held a variety of executive positions of increasing responsibility in product development, pharmaceutical operations, sales and marketing, and corporate development. He has extensive experience in the acquisition, development, and commercialization of products across a variety of therapeutic areas. During his tenure at Eli Lilly and Company, Nick held positions as Director of Strategy and Business Development for Lilly's Diabetes Product Group and also served as a founding Managing Director of Lilly Ventures. Nick received his B.S.B.A. in Accounting, Magna Cum Laude, from the State University of New York at Buffalo and a J.D. degree, with Honors, from the Duke University School of Law.
NASDAQ: VCEL
Day High: $27.86
Day Low: $24.62
Volume: 572110
4:00 PM on
July 5, 2022
Copyright West LLC. Minimum 15 minutes delayed.