Board of Directors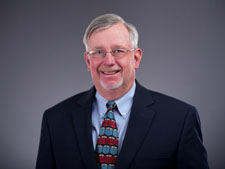 Robert L. Zerbe, M.D.
Lead Director since October 2012
Director since January 2006
Dr. Zerbe is the CEO of QUATRx Pharmaceuticals Company, a venture-backed drug development company which he co-founded in 2000. Prior to his role at QUATRx, he held senior executive management positions with major pharmaceutical companies including Eli Lilly and Pfizer. During his tenure at Eli Lilly, his clinical research and development positions included Managing Director, Lilly Research Center U.K., and Vice President of Clinical Investigation and Regulatory Affairs. He joined Parke Davis in 1993, becoming Senior Vice President of Worldwide Clinical Research and Development. In this capacity, he led the clinical development programs for key products including Lipitor® and Neurontin®. Dr. Zerbe received his M.D. from the Indiana University School of Medicine and has completed postdoctoral work in internal medicine, endocrinology and neuroendocrinology at Indiana University and the National Institutes of Health. Dr. Zerbe currently serves on the boards of directors of one other public company, Optimer Pharmaceuticals, Inc., and two private companies, Metabolex, Inc. and Edgemont Pharmaceuticals. Dr. Zerbe's qualifications to sit on the Board include his management positions at major pharmaceutical companies including the experience he gleaned in his clinical development roles.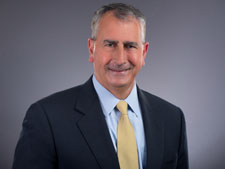 Alan L. Rubino
Director since September 2005
Mr. Rubino has served as CEO and President of Emisphere Technologies, Inc. since September, 2012. Previously, Mr. Rubino served as the CEO and President of New American Therapeutics, CEO and President of Akrimax Pharmaceuticals, LLC and President and COO of Pharmos Corporation. Mr. Rubino has continued to expand upon a highly successful and distinguished career which included Hoffmann-LaRoche, Inc. where he was a member of the U.S. Executive and Operating Committees and a Securities and Exchange Commission (SEC) Corporate Officer. During his Roche tenure, he held key executive positions in marketing, sales, business operations, supply chain and human resource management, and was assigned executive committee roles in marketing, project management, and globalization of the worldwide pharmaceuticals business. Mr. Rubino also held senior executive positions at PDI, Inc. and Cardinal Health. He holds a B.A. in economics from Rutgers University with a minor in biology/chemistry and completed his post-graduate educational programs at the University of Lausanne and Harvard Business School. Additionally, he serves on the Boards of Sanuwave, Inc. (SANU), Genisphere LLC, and Rutgers University School of Business, Mr. Rubino's qualifications to sit on the Board include his leadership roles in the life sciences industry in a wide range of capacities, including positions focused on business development, sales and marketing and SEC matters.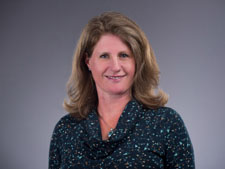 Heidi Hagen
Director since August 2013
Heidi M. Hagen is currently the COO and co-founder of Vitruvian Networks, a technology platform company committed to scaling and digitizing cell and gene therapies through advanced software systems, manufacturing services and data analytics. Prior to co-founding Vitruvian Networks, Heidi was the Global Chief Operating Officer for SOTIO, in Prague, Czech Republic with a US office in Boston, MA. She has an extensive and proven track record in leading operations and commercializing innovative technologies. Before joining SOTIO she worked for Dendreon for ten years as Senior Vice President of Operations, where she was responsible for technical operations, among other duties. Prior to joining Dendreon, she spent ten years with Immunex Corporation where she held various positions in drug development and supply/operations management. Heidi has a B.S. in Cell and Molecular Biology, M.S. in Bioengineering, and M.B.A. from the University of Washington.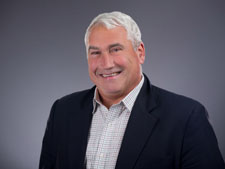 Steven Gilman
Director since January 2015
Dr. Gilman was most recently the Chairman of the board of directors and Chief Executive Officer of ContraFect Corporation, a biopharmaceutical company developing novel therapeutics for the treatment of infections caused by multi-drug resistant bacteria. He previously served as the Executive Vice President, Research & Development and Chief Scientific Officer at Cubist Pharmaceuticals where he led the successful development and launch of Sivextro® and Zerbaxa®. Cubist was acquired by Merck & Co. in January 2015. Prior to joining Cubist, Dr. Gilman served as chairman of the board of directors and CEO of ActivBiotics, a privately held biopharmaceutical company. Prior to ActivBiotics, Dr. Gilman worked at Millennium Pharmaceuticals, Inc., where he held a number of senior leadership roles including Vice President and General Manager, Inflammation. Prior to Millennium, he was Group Director at Pfizer Global Research and Development and has also held scientific, business and academic appointments at Wyeth, CYTOGEN Corporation, Temple Medical School and Connecticut College. Dr. Gilman currently also serves on the board of directors of Akebia Therapeutics, Momenta Pharmaceuticals, SCYNEXIS, Inc., and ContraFect Corporation. Dr. Gilman received his M.S. and Ph.D. degrees in microbiology from Pennsylvania State University, his post-doctoral training at Scripps Clinic and Research Foundation, and received a B.A. in microbiology from Miami University of Ohio. He is an author of over 60 publications and 7 U.S. patents.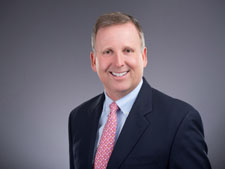 Kevin McLaughlin
Director since January 2015
Kevin McLaughlin is the Senior Vice President, Chief Financial Officer and Treasurer at Acceleron Pharma. He most recently served as Senior Vice President and Chief Financial Officer of Qteros, Inc., a cellulosic biofuels company. He was a Co-founder of Aptius Education, Inc. and from 2007 through 2009 he worked as the Chief Operating Officer and a Director. From 1996 through 2007, Mr. McLaughlin held several executive positions with PRAECIS Pharmaceuticals, Inc. He joined PRAECIS as their first Chief Financial Officer where he had responsibility for private financings, partnership financings, the company's initial public offering and subsequent stock offering. Later, Mr. McLaughlin became COO, then President and CEO, while serving as a member of the Board of Directors. In this capacity he was responsible for negotiating the sale of the company to GlaxoSmithKline. He began his career in senior financial roles at Prime Computer and Computervision Corporation. Mr. McLaughlin received a B.S. in business from Northeastern University and an M.B.A from Babson College.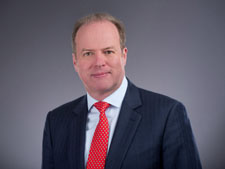 Paul Wotton
Director since January 2015
Dr. Wotton currently serves as the President and CEO of Sigilon Inc. He served as the President and CEO of Ocata Therapeutics from July 2014, until its acquisition by Astellas Pharma US Inc. and as the Co-Chairman of the Integration Management Office at Astellas Pharma US, Inc. until May 2016. Prior to Ocata, Dr. Wotton had served as President and CEO of Antares Pharma Inc. (NASDAQ: ATRS) since October, 2008. Prior to joining Antares, Dr. Wotton was the CEO of Topigen Pharmaceuticals and prior to Topigen he was the Global Head of Business Development of SkyePharma PLC. Earlier in his career he held senior level positions at Eurand International BV, Penwest Pharmaceuticals, Abbott Laboratories, Merck, Sharp and Dohme. Dr. Wotton is also past Chairman of the Emerging Companies Advisory Board of BIOTEC Canada. Dr. Wotton received his Ph.D. in pharmaceutical sciences from the University of Nottingham. In 2014 he was named New Jersey Ernst & Young Entrepreneur of the Year in Life Sciences.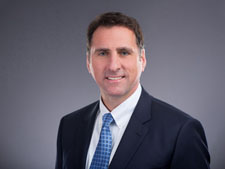 Dominick Colangelo
President & CEO
Nick joined Vericel in 2013 with more than twenty years of executive management and corporate development experience in the biopharmaceutical industry, including nearly a decade with Eli Lilly and Company. During his career, he has held a variety of executive positions of increasing responsibility in product development, pharmaceutical operations, sales and marketing, and corporate development. He has extensive experience in the acquisition, development, and commercialization of products across a variety of therapeutic areas. During his tenure at Eli Lilly and Company, Nick held positions as Director of Strategy and Business Development for Lilly's Diabetes Product Group and also served as a founding Managing Director of Lilly Ventures. Nick received his B.S.B.A. in Accounting, Magna Cum Laude, from the State University of New York at Buffalo and a J.D. degree, with Honors, from the Duke University School of Law.